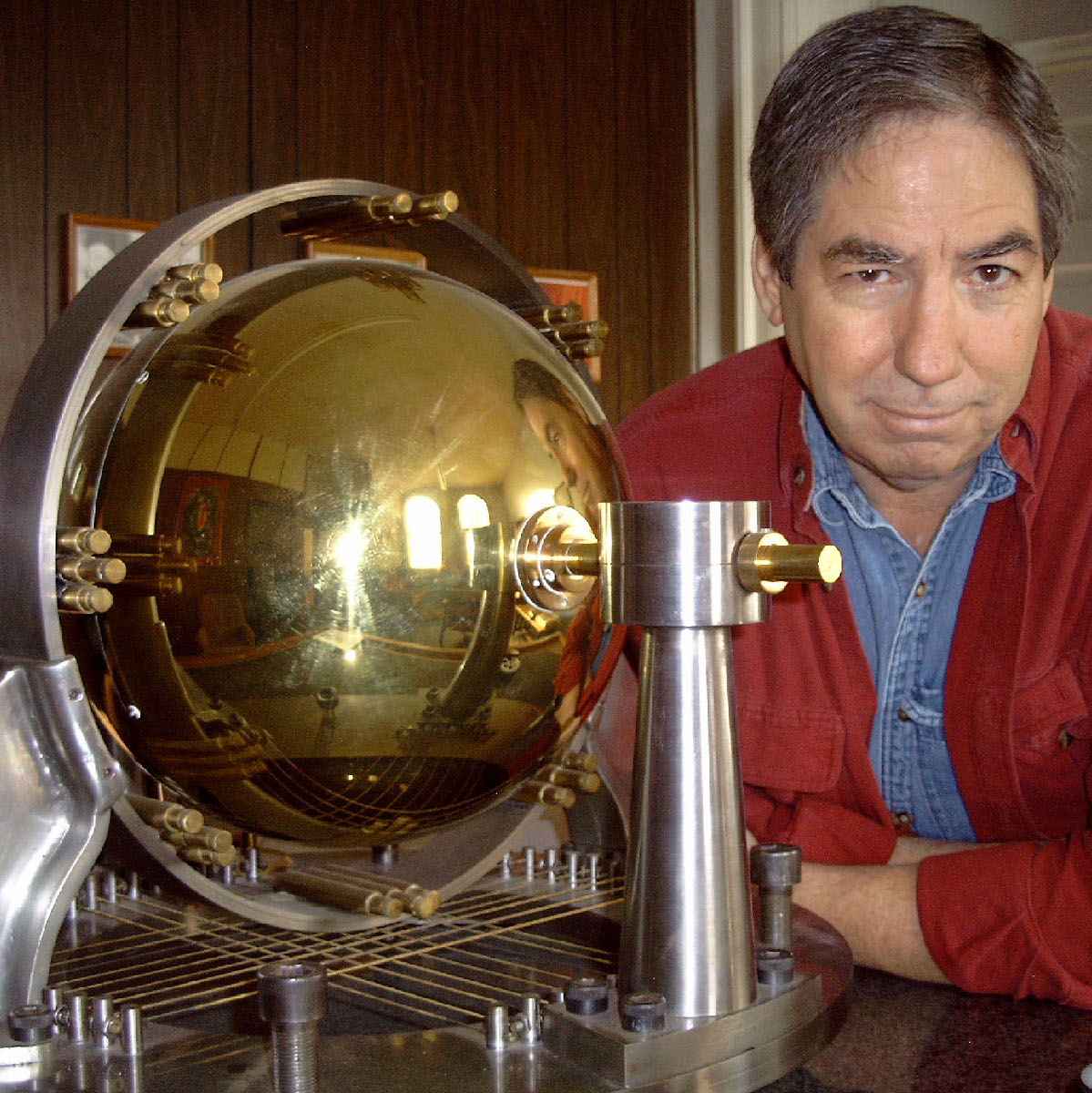 "Those who are able to see beyond the shadows and the lies of their culture - will never be understood, let alone believed, by the masses." - Plato

"Many people, especially ignorant people, want to punish you for speaking the truth, for being correct, for being you. Never apologize for being correct, or for being years ahead of your time. If you're right and you know it, speak your mind. Even if you are a minority of one, the truth is still the truth." Mahatama Gandhi

"The one who follows the crowd will usually get no further than the crowd. The one who walks alone is likely to find himself in places no one has ever been." Albert Einstein
---
Dale Pond was born on February 6,1950 in Washington, D.C. He evidenced a natural affinity for science when he memorized the periodic table at age ten. His writings recount a lifetime of psychic events, prophetic dreams and feelings of divine protection. Largely self-taught, he pursued an interest in Free Energy Technology. While foraging through the Edgar Cayce Library at Virginia Beach, Pond discovered the forgotten works of the 19th century inventor John W. Keely. He resolved to reconstruct the lost technology of the visionary savant, and in 1995, Pond built the first Dynasphere the world had seen since Keely created the prototype a century earlier. The device unexpectedly showed consciousness! Pond claims this was only possible with the active participation of John Keely, Walter Russell, Rudolf Steiner and others through the channeled information provided by psychic intuitive Dawn Stranges. He is the founder of The Pond Science Institute in La Junta, Colorado, dedicated to the study and application of Sympathetic Vibratory Physics. Pond has stated, "Mind Force and Love are real forces and are engineerable and applicable through technology and psychology (personal development)."
Why am I doing all this work?
Portion of a reading from Keely by Dawn Stranges to Dale Pond on March 2, 1995.
"
YOU ARE NOT ENCOURAGED TO "PROVE" ANYTHING. YOUR JOB IS TO CREATE PUZZLES FOR OTHERS TO FIGURE OUT. THE ONE WHO POSES QUESTIONS IS NOT A TARGET, UNLESS THEY DIRECT THE CHAOS WHICH WILL ENSUE FROM THE CONUNDRA THAT RESULT. THE DEVICES REPRESENT TO YOUR SOUL THE TOOLS TO INTRODUCE CHANGED CONSCIOUSNESS TO THOSE WHO NEED IT MOST. THE ONES WHO ACKNOWLEDGE THE OBVIOUS IMPLICATIONS OF YOUR DEVICES WILL EITHER REJECT THEM OR TAKE THEM FORWARD. NO ONE WITH UNPURE INCENTIVE CAN HARNESS THE ETHERIC FORCES YOU WILL INTRODUCE. This is key to remember. It is a failsafe built in, this time. Several times on earth, and countless times in the universe the latent powers of the universe have been unleashed to the degradation of the society which developed them. It is not to be thus at this juncture.
"
Keely
Dale Pond is a renaissance man with a diversified yet general background in chemistry, physics, mechanical engineering, machinist, metal working and tool making, computers, mathematics, acoustics, hydrodynamics, geometry, music, and common law (and some other stuff too!).
His experience includes technical writing, farming, lecturing, corporate training, business, metal and wood working, manufacturing, publishing and authoring scientific and philosophical journals and books. Maker of Musical Dynaspheres Atlin, Symael, Altea, Alcea, Alya.
Presentation to Swiss Association for Free Energy: Einseideln-1989
At the leading edge of new paradigm thinking, he has been able to show that vibration / oscillation is the principle underlying all things. Vibration / oscillation is the connecting link between spirit, Mind and matter - the magic key for creating new experiences, worlds and universes.
As an internationally renowned lecturer, Dale has presented workshops and seminars at the Swiss Association for Free Energy Conference, the International Keely Conferences, Sound and Vibration Conference, International Symposium on New Science, International Forum on New Energy, United States Psychotronics Association Conference, the Alchemy of Sound Conference, Science and Consciousness Conferences, TeslaTech Conferences and many others.
Written, edited and published The Journal of Sympathetic Vibratory Physics from 1985-1992 - 60 monthly issues.
Additional books, articles, etc: see bio and https://www.svpwiki.com/Bibliography#Pond
Universal Laws Revealed: Keely's Secrets; The definitive volume on Keely's work, 40 Laws and discoveries. See also Universal Laws Revealed: Keelys Secrets
SVP Compendium of Terms and Phrases; A 4,000+ glossary of terms and phrases relative to sound and vibration.
Sympathetic Vibratory Physics Certification and Training Course - Level I; A basic training course for beginners in SVP. (out of print)
Nikola Tesla Earthquake Machine; w/ Walter Baumgartner The definitive work on Tesla's "Earthquake Machine" or mechanical oscillator.
Republished dozens old texts on Natural Philosophy, physics, music and vibration.
HyperVibes(TM); A computerized interactive knowledge base containing approximately 14,000 records of information on SVP and related topics.
A History of the American Constitutional or Common Law; A brief outline of the Constitutional or Common Law with briefs and sample dissertations.
Our American Common Law; Brief pamphlet on the origin and status of Constitutional Law in America.
The Physics of Love; A book detailing the basic concepts of SVP. See new sequel to this volume The Nature and Dynamics of Vibration and Toroids, 2013. See The Physics of Love 2.0
Sympathetic Vibratory Physics - The Basic Principles; 180 minute DVD explaining basic aspects and principles of SVP physics.
Dynaspheric Force, volume I; monthly newsletter covering theoretical and applied Sympathetic Vibratory Physics (sympathy or love) as applied through the dynasphere project.
Dynaspheric Force - volume II Dynaspheric Force, volume II
Atlin - Knowing I Am, a personal accounting of how Atlin was created.
Dale Pond: Speaking Freely, an unabashed collection of personal "takes" on diverse topics.
Polar Interchange a close examination of Russells Optic Dynamo-Generator
Keelys Laws of Being, 2013, new book uncovering the meaning of the notorious 3, 6, 9 Tesla quote; Sequel to The Physics of Love. Available here.
The Physics of Love 2.0, 2016. Rewrite and update to The Physics of Love, 1994. Available here.
Founder Delta Spectrum Research and Pond Science Institute
Reestablished the field of Sympathetic Vibratory Physics: Sympathetic Vibratory Physics is a scientific system of natural laws pioneered by John Ernst Worrell Keely (1827-1898) in the last quarter of the nineteenth century. Keely's ideas, and his machinery employing them, were so far ahead of his time that those of the nineteenth century scientific community were unable to incorporate Mr. Keely's concepts into their model of the natural world. Lost from public view for over a century these concepts are being reintroduced by Mr. Dale Pond.
Introduced new concepts of physics and science into the New Energy Science community.
Principles of Music as applied to physics
Concept of Quantize to One [See quantization]
Analytical procedure of natural vibrations that are truly musical in relativity.
Categorized cavitation, implosion, sublimation and etherization into the SVP paradigm.
Interpreted the Cayce readings in light of orthodox science and medicine. The basic premise of his science and health related materials is that of vibration physics. Harmony (love) is health and discord (fear) is disease.
Established the working principles in radionics (i.e., sympathetic vibration) and sound/music/vibration therapy and engineering. That principle is the major role of sympathetic vibrations (affinity = love) as the working function in these fields of science. SVP Cosmology also merges theoretical works of Keely, Russell, Quimby and many others.
Assembled a research and development team and also reconstructed several versions of Keely's Musical Dynaspheres for furthering research into Keely's technology of SVP.
Established Pond Science Institute.
Develvoped SVPwiki. see History of the SVPwiki
Prologue
All this effort (and a whole lot more not mentioned) has been to uncover a Broader Truth of and for Humankind and Nature and then bring this Greater Awareness to those similarly interested. To some extent this has been accomplished and is continuing with and through the Musical Dynasphere project, the Dynaspheric Force, volume I, several new books in various stages of completion, the SVP Cosmology Project, and the SVPvril web site. There really is a bridge or merging of what some call science (but not technology) and others call spirituality (but not religion). In essence they each in their own way are a search for greater understanding.
"I met Mr. Dale Pond almost 30 years ago when I was a salesperson selling agricultural equipment in my early twenties. We go back far enough to where I believe I can give him the best recommendation a person could receive. Whether the recommendation is for business, professionalism, ethics, perseverance, patience or self-sacrifice, Dale has already given more to humankind then we could ever return. Dale may at times appear a little quiet and eccentric in his personal manner, but he can easily be forgiven when you begin to understand the gifts of knowledge and understanding of vibratory physics that his life's work brings to the table. Even when there was much doubt, many bill collectors and weakness of spirit, Dale's internal fortitude and uncommon belief in what he was meant to do, never faulted. With his warm heart, simple charm and fabulous gifts to humanity, I am proud to know him and call him my friend. This recommendation was not solicited in any way." MT, 11/26/11
---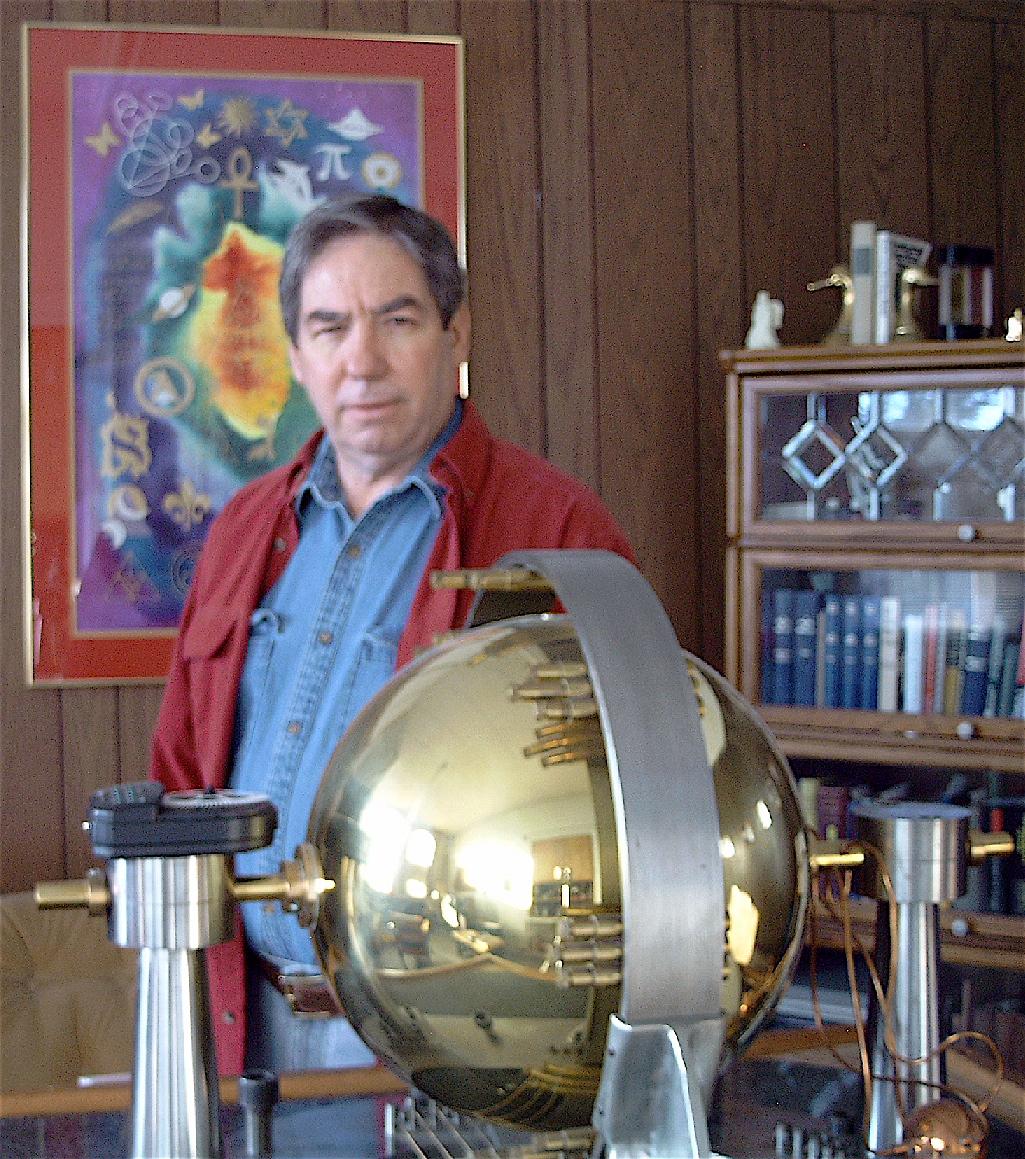 ---
Additional videos here: SVP videos
View the videos within Basic Principles
YouTube channel
---
Radio Interviews
Hidden Path Podcast, December 10, 2018
Grimerica interview
BlogTalkRadio - Night Search
Truth and Freedom radio interview with Dale Pond
Universal Truth Evolution Radio
RMNews Radio
The Man in Black Radio - 911 "Strange" Facts / Dopplegangers & Parallel Universes / Radionics
Water Fuel Museum Radio - Dale Pond: John Keely expert
Lumindia Radio Interview
---
Presentations SAFE Lecture - Swiss Association of Free Energy, October 28, 1989, Einseideln, Switzerland
---
Dale Pond Q&A 1
Dale Pond Q&A 2
Dale Pond Q&A 3
Dale Pond Q and A 4
Dale Pond Q and A 5
Dale Pond Q and A 6
Dale Pond Q and A 7
---
Return to Who We Are
See Also
---
Articles and Replies to Emails
Basic Principles
Bibliography
Bibilography at svpvril.com
Delta Spectrum Research
FAQ about SVPwiki, Keely, etc.
FAQ about SVP
Figure 19.02 - Dale Pond and his replica of Keelys Dynasphere
Figure 20.02 - Dale Pond and his replica of Keelys Dynasphere 1996
History of the SVPwiki
Pond Science Institute
SVP web site
Testimonials
19.06 - Dale Pond