noun: a metal implement with two prongs that gives a fixed (fundamental) tone when struck; used to tune musical instruments. When tuned to unison the two forks are said to be sympathetic one to the other or in a state of sympathy. Sympathetic tuning forks are quantum entangled when their higher harmonics are sympathetic. [see Law of Harmony for tuning particulars]
---
Keely
"I assume that sound, like odor, is a real substance of unknown and wonderful tenuity, emanating from a body where it has been induced by percussion, and throwing out absolute corpuscles of matter - interatomic particles - with a velocity of 1120 feet per second, in vacuo 20,000. The substance which is thus disseminated is a part and parcel of the mass agitated, and if kept under this agitation continuously would, in the course of a certain cycle of time, become thoroughly absorbed by the atmosphere; or, more truly, would pass through the atmosphere to an elevated point of tenuity corresponding to the condition of subdivision that govern its liberation from its parent body. The sounds from vibratory forks, set so as to produce etheric chords, while disseminating their compound tones permeate most thoroughly all substances that come under the range of their atomic bombardment. The clapping of a bell in vacuo liberates these atoms with the same velocity and volume as one in the open air; and were the agitation of the bell kept up continuously for a few millions of centuries, it would thoroughly return to its primitive element. If the chamber were hermetically sealed, and strong enough, the vacuous volume surrounding the bell would be brought to a pressure of many thousands of pounds to the square inch, by the tenuous substances evolved. In my estimation, sound truly defined is the disturbance of atomic equilibrium, rupturing actual atomic corpuscles; and the substance thus liberated must certainly be a certain order of etheric flow. Under these conditions is it unreasonable to suppose that, if this flow were kept up, and the body thus robbed of its element, it would in time disappear entirely? All bodies are formed primitively from this high tenuous ether, animal, vegetal and mineral, and they only return to their high gaseous condition when brought under a state of differential equilibrium." [Keely in More Science]
"To illustrate the necessity for accuracy, he states the best of our tuning forks, the actual standards of pitch, are usually about 1/40th from being concordant!" [GRADUATION OF SYMPATHETIC MACHINERY]
"In organ pipes, of a certain calibre, very sensitive waves occur at intervals; as according to the character of the sound evolved; but on a combination of resonators composed of brass tubes of more than nine in number, a wave of sound, induced by certain chords passing over them, produces high vortex action of the air enclosed in them. The vibration of tuning forks induces alternate condition of the air that surrounds them, if in open atmosphere; but quite a different action presents itself when the forks are exercised in resonating tubes, set to thirds of the mass chord they represent. Then high vortex action is the instant result. Vibrators cannot be set promiscuously in tubes, and get such results, any more than a musician can render a musical composition on the violin before tuning it." [Appendix I]
With his Generator, which was invented for the purpose of multiplication of vibrations, he secured higher frequencies by disturbance of equilibrium of mediums of different specific gravities, air as one, water as the other.
In the disintegration of water in his "Liberator" he produced the "etheric order of ozone." This he is said to have used in a "carbon register" to produce a high vibratory circuit that proved sufficient to break up cohesion, which he states is simply molecular magnetism. At that time he used, in molecular dissociation, one tuning fork of 620 per second, setting chords on the first octave, in atomic separation, two forks, one of 620 and one of 630, setting chords on the second octave, and in etheric separation used three ))forks__, one of 620, one of 630 and one of 12,000, setting chords on the third octave. [VIBRATORY MULTIPLICATION]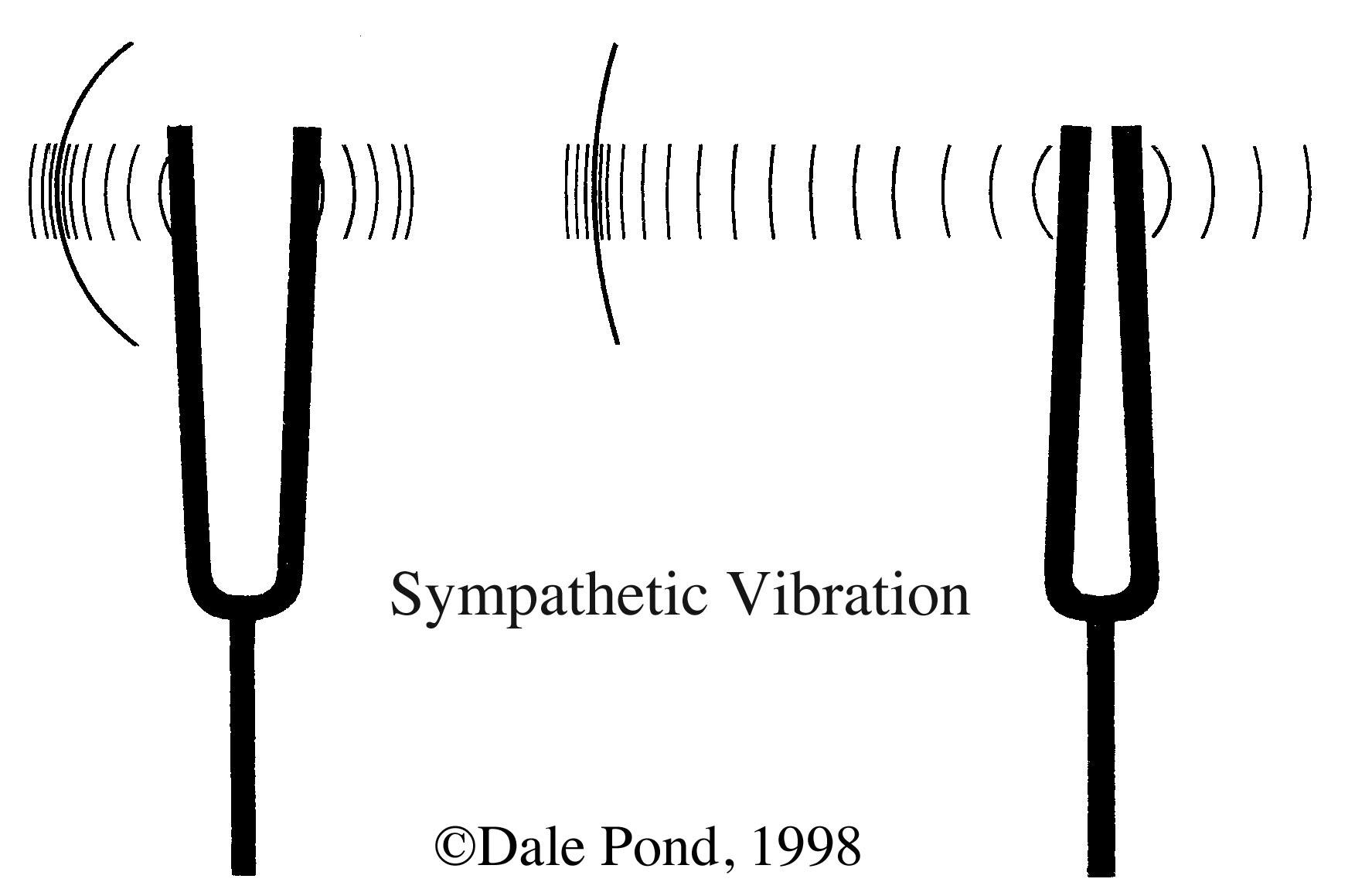 Figure 10.01 - Tuning Forks in Sympathy - As one vibrates so does the other.
Ramsay
Musical sounds are usually caused in the ear by certain vibrations of the surrounding air, which originate from solid bodies in a state of vibration from some force exerted upon them. Vibrations of the air require to attain a certain rate of speed before they become audible to the human ear; and they require to have certain ratios of rate of rapidity in order to constitute that beautiful host of sounds which constitutes the music of mankind. These musical vibrations may arise in the air from a vibrating organ pipe, or a vibrating tuning fork, or a bell, or a sounding glass, or a strand of wire or gut-string, or other rhythmically vibrating body; but to explain and define the nature of a musical vibration from the action upon it of an elastic string is to explain and define it for all. But before defining what a vibration of a string is, let us hear what others have said about it. Charles Child Spencer, Treatise on Music, p. 6, says- "It is customary in calculating the ratios of vibration of musical strings, and which answer to the waves of the atmosphere, to reckon by double vibrations, so that instead of saying there are 32 single vibrations in the lowest sound, C, writers on this branch of music say there are 16 double vibrations in this sound. This method of calculation, therefore, gives 256 vibrations for the fourth Octave C." Playfair, in his Outlines of Natural Philosophy, p. 282, says- "It is usual to reckon the vibrations of a string different from those of a pendulum; the passage from the highest point on one side to the highest point on the other is reckoned a vibration of a pendulum; the passage from the farthest distance on one side to the farthest distance on the other and back again to its first position, is the accounted a vibration of a musical string. It is properly a double vibration." Holden, in his Rational System of Music, says- "Mr. Emerson reckons the complete vibration the time in which a sounding string moves from one side to [Scientific Basis and Build of Music, page 22]
Interesting article on Tuning Forks
See also
---
Action at a Distance
Figure 10.01 - Tuning Forks in Sympathy
Fundamental
Harmony
Keynote
Law of Harmonic Pitch
Law of Harmonic Vibrations
Law of Harmony
Pitch
Quantum Entanglement
Sympathetic Oscillation
Sympathetic Vibration
Resonance
Sympathy
Telepathy
Tuning Forks Sympathy
Unison
8.17 - Law of Harmonic Vibrations
8.22 - Law of Harmonic Pitch