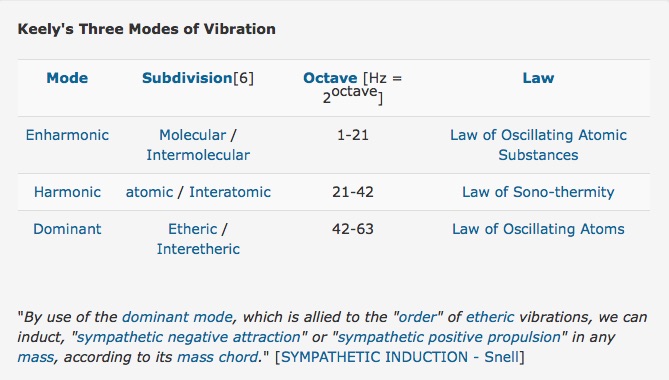 The two basic human personality impulses. These correspond to the Universal Principles of:
---
<->
<->
<->

will

to remain acquiescent

<->
<->
<->
<->
<->
<->
<->
See Rhythmic Balanced Interchange, Law of Assimilation
Christ Returns - Speaks His Truth, Letter 1, page 17
"I felt immense excitement because, at last, I would be able to understand how it was that such a loving Divine 'Creative Power' could allow Its creation to endure such misery.
I was shown that every living thing in creation should be radiantly healthy, cared for, nourished, protected, healed, maintained in peace and plenty, prospered within an orderly society of 'beings' extending only love to each other.
(However, at the moment of creation, two BASIC IMPULSES came into being, ensuring individuality, and it was these which controlled mankind's consciousness.
These IMPULSES were explained to me in detail but this knowledge is reserved for a future Letter when you will be better able to understand it) ................................ .
I was shown the following vivid vision.
First of all, I saw a new-born babe as 'light', a life-form of 'Creative Power'.
As the baby grew into childhood, then manhood, I saw the pure LIGHT of the 'Creative Power' gradually dimmed and then obscured altogether in him, by a dense wrapping of chains and thongs. I questioned the meaning of the vision and there came to my mind a clear understanding which may be expressed in the following words:
'From birth to death - people believe and insist that their five senses of sight, hearing, touch, smell and taste, correctly predicate the 'reality' of themselves and the universe around them. Therefore, because they draw their mind power direct from Divine 'Creative Power', it is done to them according to their beliefs.
Each thong represents a person's habitual thoughts, responses to people and events, prejudices, hates, animosities, anxieties, sorrows, all of which bind him down and shut out the Light from his inner vision drawn from the 'Creative Power'. Thus he enters into darkness but does not know it. He believes he is growing up and becoming mature in the ways of the world which will enable him to forge ahead and make 'good' - become successful - the aim of most people on earth.
In fact, the more mature he becomes and versed in worldly ways, the more densely do his chains and thongs imprison him within the grip of the twin IMPULSES of 'Bonding - Rejection'.
Furthermore, each chain is forged out of selfish and deceitful desires, greed, aggression, violence and rape. These chains hang heavy around him and burden the psyche, which is the 'creative consciousness power' deep within him. Chain and thong will bind him tighter with every passing year until he realizes what he is doing to himself and sincerely repents each thong and chain and makes due restitution to others whom he has harmed.
With this vision I learnt a most valuable aspect of existence. Man himself is born with all the potential to make a beautiful life for himself but he, himself, by indulging his selfish desires and hatreds, creates a prison of misery for himself from which there was no escape until such times as he realizes the TRUTH OF EXISTENCE.
All the problems of harsh existence lay within the thought processes of man himself!
Only people's 'consciousness forms', their thoughts, words, feelings, actions created a dense barrier between their consciousness and the Universal Creative Consciousness interpenetrating the universe in every leaf, tree, insect, bird, animal and human being." [Christ Returns - Speaks His Truth, Letter 1, page 17]
"By working together as a team, separately but inseparable, in the visible world, these twin impulses were the means by which the substance of 'matter' itself has been created out of the sublime 'UNIVERSAL CONSCIOUSNESS'.
One impulse of creativity is: the 'I'ness of ACTIVITY.
This impulse of activity is universal and stems from only one source.
'Activity' is a movement in CONSCIOUSNESS, and CONSCIOUSNESS in movement.
The other creative impulse possesses (figuratively speaking) two faces looking in opposite directions. They are:

BONDING - REJECTION
Pull towards>>>>>>>> the self<<<<<<<< Push away otherwise known as

ATTRACTION - REPULSION Attract>>>>>>>> to - THE SELF - from <<<<<<<< Repel within CONSCIOUSNESS.

These are the ONLY means by which earthly existence has been achieved.

The entire universe is a manifestation of the 'Creative Power' active within these Twin Impulses of
PHYSICAL BEING - creating 'matter' and individual form.
This is one of the fundamental 'secrets' of the universe.

I saw that the 'core' of the 'Personality' or 'ego' as it is now called, had been created
'GUARDIAN of PERSONALITY'
and was irresistibly imprinted with the magnetic impulse to ensure
PRIVACY and SURVIVAL.
For the protection of the individual 'I'ness
This was accomplished by using the two faces of the second Impulse of Being

BONDING - REJECTION to secure individuality.
[
Christ Returns - Speaks His Truth
,
Letter 5
, page 25]
"This is why there was a struggle between my humanly entrenched Ego and my 'Father-Mother Consciousness' during the very strident temptations I experienced at the end of my enlightenment in the desert. Satan had nothing to do with the tug-of-war which took place within my consciousness.
The war was waged between the
transcendent, yet with in me and which would gradually take over my
individuality
to an ever greater extent if I continually meditated and cleared my
consciousness
of
selfish impulses
." [
Christ Returns - Speaks His Truth
,
Christ Letters - Letter 5
, page 27]
"To fully understand the nature of creation: the reasons why the ego functions as it does, why created entities feel the urges they feel, it must be understood that the NATURE and QUALITY of UNIVERSAL CONSCIOUSNESS is RADIANT JOY - FULFILLMENT - HAPPINESS.
THIS IS WHAT I TERMED THE 'KINGDOM OF HEAVEN WITHIN YOU' - WITHIN YOUR SOUL - WITHIN THE DEEPEST RECESSES OF YOUR PSYCHE, which is the intermediary between the radiance of your soul and the shadow self of ego.
To return to this transcendent state of glorious, beautiful, happy, harmonious being is your soul's deepest longing!
It is this enduring longing, this inborn unconscious recollection of equilibrium and peace, joy and harmony, which, through the psyche, prompts the EGO to manipulate the environment on your behalf. Its consistent purpose is to bring you back to your primal original state of glorious ecstasy out of which you drew your soul, being and form.
But the ego can bring about your desired joy and pleasure, only by means of the two magnetic/emotional 'Bonding-Rejection' impulses - which are only materialised impulses to give you your individuality." [Christ Returns - Speaks His Truth, Letter 6, page 9]
"What is the difference between the soul and psyche? I am now going to explain the difference which your earthly psychologists may dispute, but nonetheless, this is the truth. The Soul is the 'Divine Flame' - a metaphor used to describe the essence of Divine Life which is drawn into individual being at the moment of conception. LIFE FORCE takes on personal form and releases the energy of 'electrical force of activity' and the magnetic impulses of 'bonding - rejection' to embark on the intricate work of construction of the body. "Therefore, you have, at the core of your being,
this is
Divine Intelligence / Divine Love Which is the powerful Divine Impulse to create, grow, nourish, nurture, heal, protect, fulfill every need, within a system of perfect law and order.
"This is the
Reality
which is your
soul
.
"Therefore, when you have overcome the ego impulses and invited the
SOUL
to hold dominion in your thoughts and feelings, you will be driven to express all of the Divine Impulses described above. You will be possessed by a desire to only promote the highest good of all living things and the universe itself. You will have become a true messenger from Divine Consciousness, expressing all Its qualities of Being.
"Until that time of soul re-unification with Divine Consciousness, the psyche occupies the deepest recesses of your human consciousness and draws its awareness from your soul. It is the hidden instinct within you which knows right from wrong." [Christ Returns - Speaks His Truth, Letter 7, page 166-167, (13)]
See Also
---
4plusplus
Attraction
Assimilation
Bjerknes Effect
Bonding
Christ Returns - Speaks His Truth
Entropy
Figure 7B.04 - Typical Hexagonal Patterns of Attraction and Bonding
Law of Assimilation
Law of Attraction
Love
rejection
repulsion
Sex
Syntropy
Triple Polarization