adjective: exerting traction and serving to pull
adjective: Serving to draw; pulling; attracting; as, tractive power.
---
Schauberger
processes of combustion is immaterial. In warmed up rivers and streams this is associated with losses in the carrying capacity and tractive force[10] (the deposition of sediment and the sinking of the groundwater table). The products of this emulsion give rise to all kinds of inflammation in all organisms, as a result of which, due to the lack of qualigen, the regressive course of cancer then becomes inevitable. In the tissues minute explosions occur, which result in their destruction.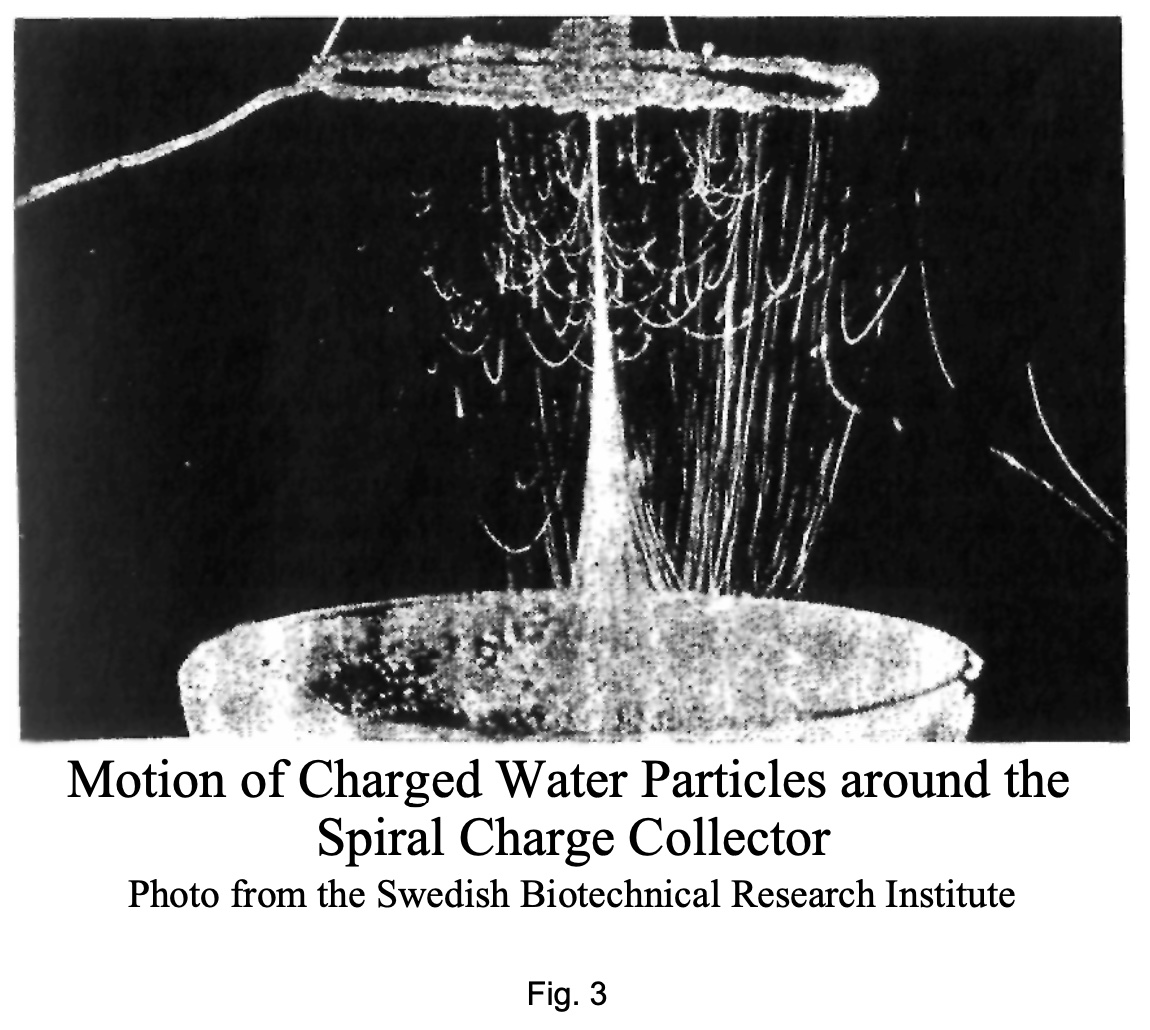 [10] Tractive force: This refers to the force described hydraulically as 'Shear force' — the force that acts to 'shear off' or to dredge and dislodge sediment. In German the term for shear force is 'Schubkraft', meaning 'to push, to shove' as well as 'to shear', whereas Viktor Schauberger uses the word 'Schleppkraft'. The verb 'schleppen' means to drag, draw or pull. Viktor Schauberger's choice of 'Schleppkraft' here is quite specific, since in his view the movement of sediment is due to the sucking action of fast flowing, dense cold water downstream, rather than to the mechanical impact of the water coming from upstream. In view of this subtle change in emphasis, in lieu of the hydraulically correct term 'shear force', the term 'tractive forces' will be used. This dynamic is similar to the effect of wind on roofs, where a roof is blown off not by force from the windward side, but rather by the sucking effect of vortices created on the leeward side. -Ed. [The Energy Evolution - Harnessing Free Energy from Nature, The Biological Vacuum - The Optimal Driving Force for Machines]
• The supposedly advantageous 'light-induced' growth in monocultivated plantation forest, which is none other than the incipient proliferation of cancer, triggered by the influences of excessive light and heat inaugurated by modern forestry science;[19]
• The pressure-intensifying cascading of contemporary systems of torrent confinement;
• The loss of tractive force and carrying capacity, and the associated problem of sediment, which has become insoluble;
[19] See references in The Fertile Earth, Vol. III of the Ecotechnology series. — Ed. [The Energy Evolution - Harnessing Free Energy from Nature, Cadaverine Poison in Ray-Form - Ptomaine Radiation]
What is here involved are the colossal carrying and tractive forces that maintain the whole Earth in an unstable floating state and cause it to rotate in peculiar spiral space-curves (cycloid-space-curve-motion). They are the same forces that maintain the delicate equilibrium of a trout in fast-flowing water and enable everything that crawls and flies on this dung-heap - Earth - to overcome their own physical weight. [The Energy Evolution - Harnessing Free Energy from Nature, The Life-Current in Air and Water]
Therefore if the media of water or air are moved naturalesquely (and the trick is how to do this) then the bipolar gases are initially transformed into aetheric and ultimately into energetic stocks of subtle matter. These are then bound in the self-evolving juvenile media (air and water) and what has been increased in this way is rendered homogenous and specifically densified. That is to say, they intensify the carrying capacity and tractive force to such a degree that in such waters material with a higher specific weight than the transporting medium, even ore with a specific weight of 1.9, readily floats down the centre of the axis, where the strongest suctional force acts downstream and the strongest reactive force acts upstream in the form of a dynagen gradient, but which, however, has no effect on raw material structures to the extent that these do not involve life-forms. [The Energy Evolution - Harnessing Free Energy from Nature, The Life-Current in Air and Water]
The secret of the dwindling and disappearance of the tractive force and carrying capacity in a naturally flowing stream lies in the way it moves. [The Energy Evolution - Harnessing Free Energy from Nature, The Transport of Ore in Double-Spiral-Flow Pipes]
The energy that can be gained through bio-dynamic motion manifests itself in an increase in tractive force and carrying capacity, which appear primarily in the pipe-axis. Here the water is densified inhomogenously, because its contained gases are transformed into non-spacial dynagens.[9] As a result the core-water surges ahead like a ball of energy with increasing velocity. [The Energy Evolution - Harnessing Free Energy from Nature, The Transport of Ore in Double-Spiral-Flow Pipes]
See Also
---