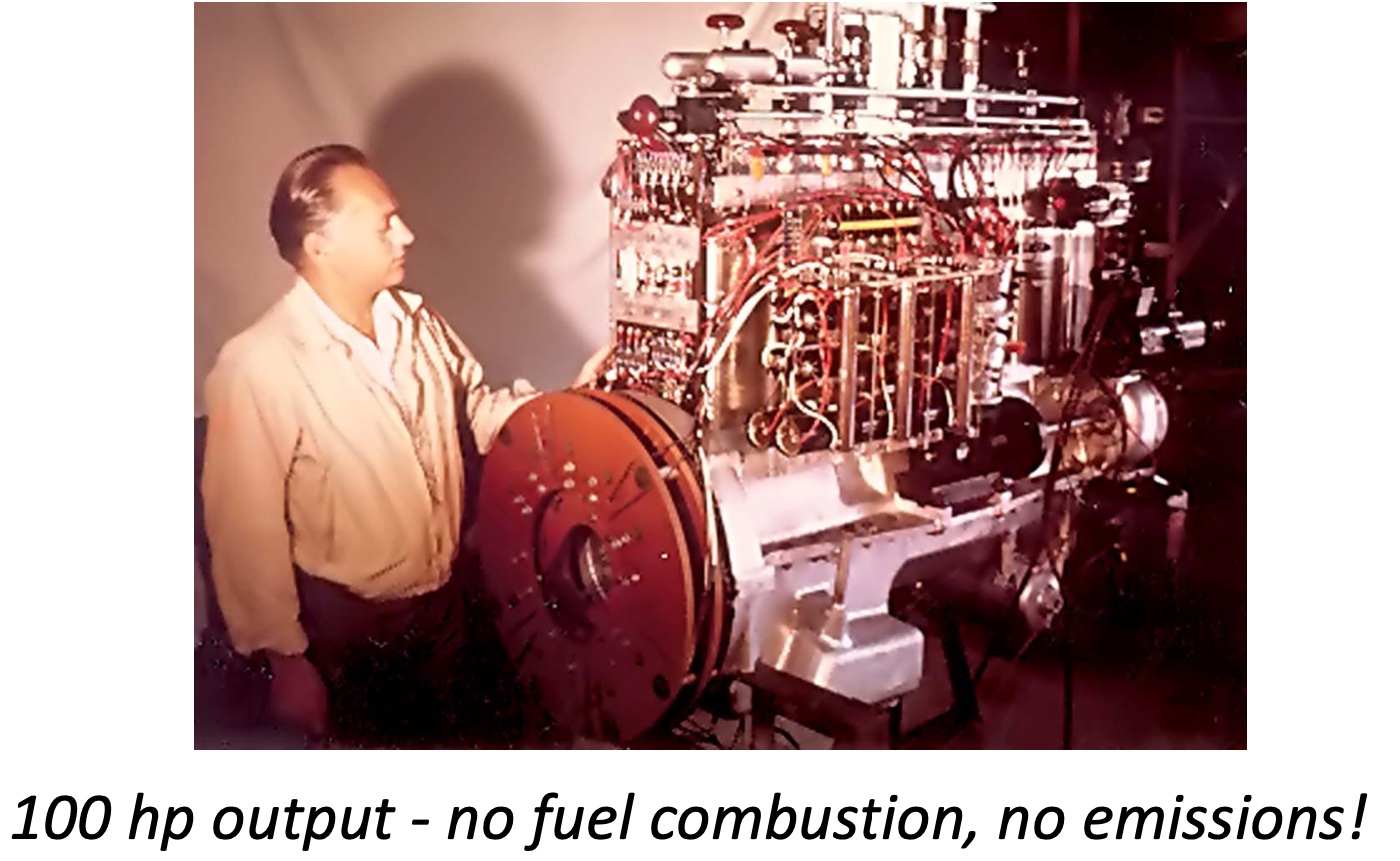 Josef Papp
Born in Hungary in 1933.
Emigrated through Canada to U.S. in 1957.
Developed a plasma transition engine in 1960s.
Patented his "Method for Converting Atomic Energy into Utilizable Kinetic Energy" in 1972.
His engine operated on stable noble gases.
Contained some Thorium, Rubidium & Phosphorous, but insufficient for known nuclear power reactions.
Reference Material
---
Interaction of Intense Laser Pulses with Atomic Clusters - Measurements of Ion Emission Simulations and Applications
Nassim Taleb, The Black Swan, Random House, 2010.

See Also
---
16.14 - Thermionic and gaseous state diodes
Atomic Dissociation
Browns Gas
Dispersion
Dissociation
Etheric Elements
Etheric Vapor
Gas-Plasma-Gas Transformation
Inert Gas
Josef Papp
Law of Atomic Dissociation
Law of Chemical Dissociation
Law of Oscillating Atoms
Law of Repulsion
Law of Transformation of Forces
Law of Variation of Atomic Oscillation by Electricity
Lingasarira
Molecular Dissociation
Noble gas
plasma
Robert Rohner
Quark-Gluon Plasma
transformation
Transmutation
Water Gas