distant subdominant, and the root of the separated subdominant is given to the top of the distant dominant. Here also duality holds sway.
     Fig. 4 is a setting of the minor and the major chord-scales, showing how they stand linked by notes in common in their direct sequence from dominant minor to dominant major. To each of the six chords is placed the first chromatic chord, showing how it resolves in its three-fold manner by 1, 2, and 3 semitonic progressions in each mode, and by 1 and 2 notes in common variously in each mode; and here again the law of duality is seen in its always symmetrical adjustments. Duality, when once clearly and familiarly come into possession of musicians, will be sure to become an operative rule and test-agent in composition.
-----

     The curved lines enclose the three chords of the major mode of the scale, with the ratio-numbers for the vibration in their simplest expression, counted, in the usual way in this work, from F1, the root of the major subdominant. The chords stand in their genetic position of F F C A, that is F1 by 2, 3, and 5; and so with the other two. The proportions for a set of ten pendulums are then placed in file with the ten notes from 1 to 1/2025 part of 1. Of course the one may be any length to begin with, but the proportions rule the scale after that.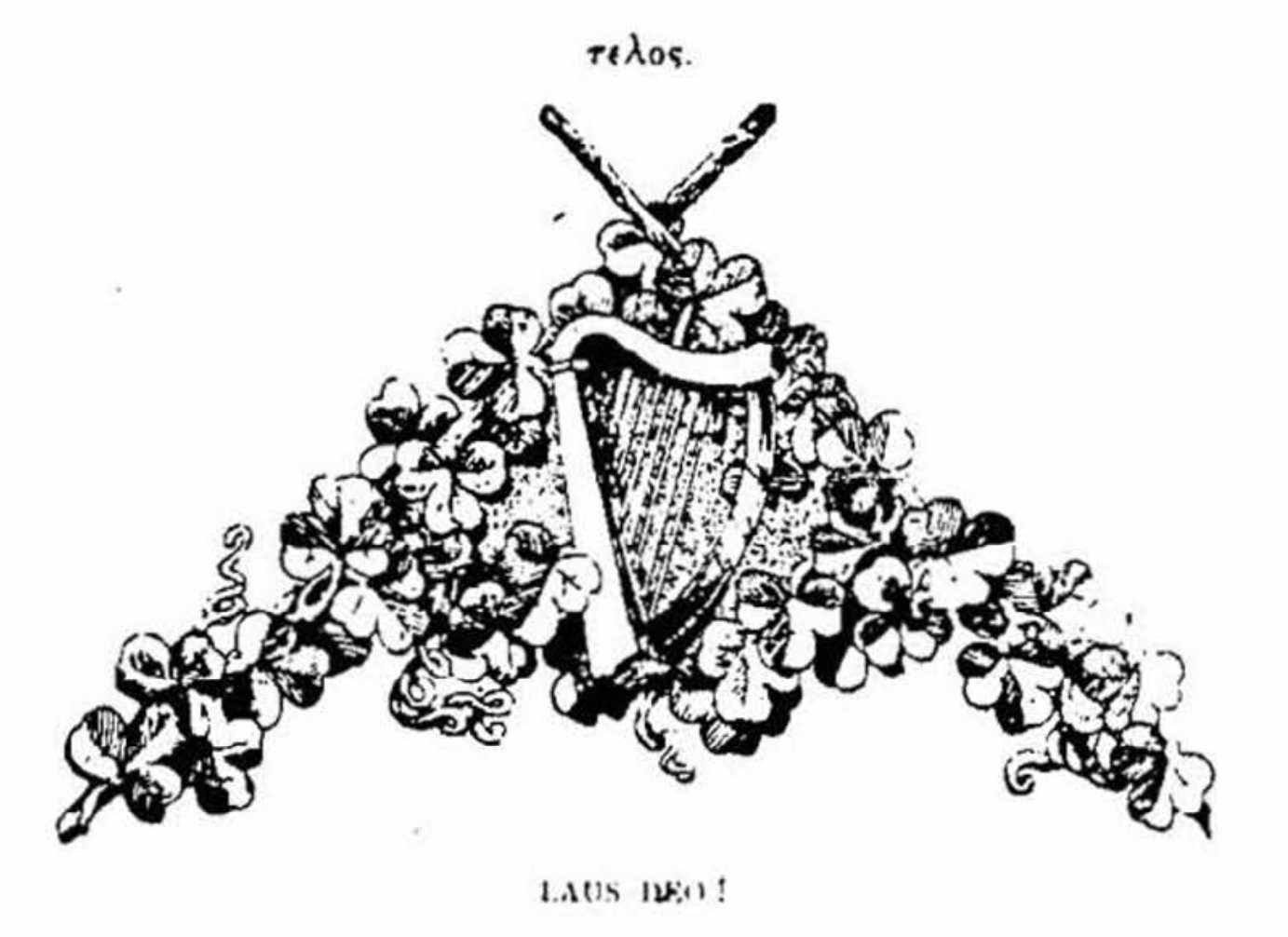 page 121