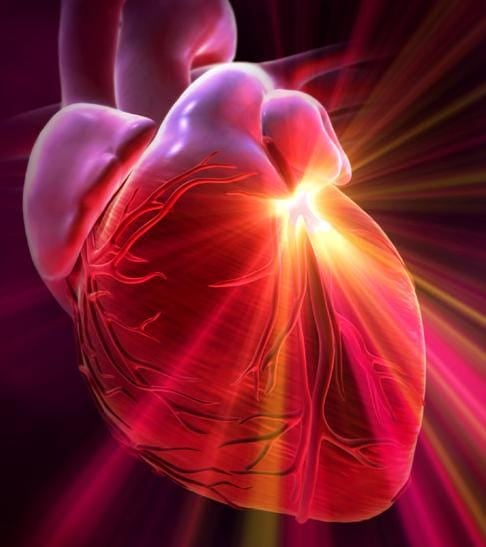 The Good Heart

Message From Jesus
1997, 06/01, Dawn Stranges
Dear students of Life, and beloved ones, I give warm embrace to your spirit and body. My message today is one of comfort to each. It is my desire that you find much warmth in the words here, as a result of a sympathetic resonance between your Soul and the Truth here presented.
The only Truth is Love. It has many faces, and sometimes it is confusing when one attempts to discern Love and its expressions in one's life. Such confusion can be dispelled through the power of the Good Heart. Your Heart is naturally good. The energy which surrounds you, swirling in response to your outlook, emotions, actions, thoughts, dreams and illusions, filters the Love that comes from you and that which comes to you. Your quest for Truth must begin with the Beauty of the Self. That is the Good Heart. The Good Heart is one that sees itself as a Center to and from which blessings flow in abundance. If this picture is desired, the heart will open to accommodate its full power of Love, bringing peace to the Self and others. We stand by to assist your unfolding, and the clarification of your beauty and Light.
How does this spiritual teaching relate to New Science? As John Keely alluded to, such clarification of the Heart energy is necessary to guide one on her/his path toward greater knowingness, and its application to good use. This should be the definition of Science: application of Universal wisdom to daily life's challenges. An increasingly heightened awareness is necessary to deal with increasingly more powerful methods of applying remedies to earthly ills. For example, genetic engineering requires a raised consciousness and conscience about the ramifications and use of the technology. If the technology is developed, what assurance is there that it will be used in wisdom instead of with greed or other misplaced motives? Only the Good Heart can make such an assurance.
Part of your growth is to understand that if the technology that man develops offends or contradicts the Laws of Nature or the Universe, the Universe herself will make it right. So, along with technology, a chain reaction of events is established. If the thinking of the head alone is used to develop methods to meet challenges, the Universe is not being duly consulted, thus the implications rest upon the individual. There is Nature to answer to. If one uses the more harmonious thinking of the Heart in conjunction with the mental faculties, one becomes sensitized to far-reaching effects more keenly, thus avoiding typically unseen pitfalls. Until you feel that you can offer assurance that your technologic advances will not be misused and create more pain, you need to consult your Heart as a guide. By using your head, you engage in a realm of exercise that is an invitation to be altered by another's thinking and perception of "need". Are you willing to take on this responsibility? You must be more clever than I, if you answered in the affirmative.
In closing, I hope I have communicated to you how the well-being of Earth and Humans rest in your able hands. The hands need to be directed by the Heart and Head. If you choose the logical dictates of the head to direct your research and living, you reduce your existence to mental and material amassing. By including the Heart in your work and life you expand your possibilities for abundance and joy to nurture many more in a safer and more harmonious manner. Besides, consultation with your Heart and Spirit signals an invitation to your spiritual family to assist you in your quest. Now, isn't that more appealing than thinking your way out of a challenge all alone?
See Also
---