Forgotten Scientists Commemorative Medallions
The Pond Science Institute will be issuing commemorative medallions for a number of nearly forgotten yet significant scientists, engineers and other notables such as Walter Russell, John Keely, Edgar Cayce, Rudolf Steiner, Wilhelm Reich and others. A prime qualification of these chosen ones is their demonstrated intent of service to humanity. We love these people and we wish to do them honor for their personal sacrifices and unselfish accomplishments and contributions.
---
Walter Russell Commemorative Medallion Watch this page for updates.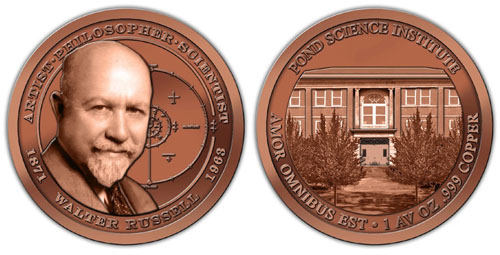 Walter Russell Medallion
---
Nikola Tesla Commemorative Medallion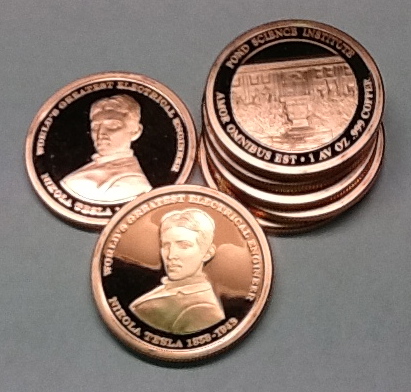 Tesla Medallion
See Also
---