Third Subdivision
of
Matter
, pertaining to
atoms
.
Mind Force is a pre-existing Natural Force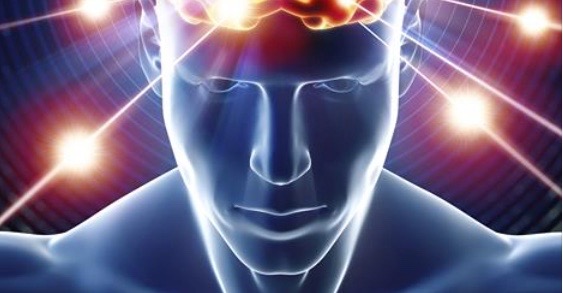 A common concept and thread connecting
Keely
,
Russell
,
Cayce
and
Quimby
is
Matter
is solidified tenuous
Mind
substance
.
Russell
called it "
frozen Light
".
Mind stuff
or
substance
is a range of
energy
densities as shown in the
Etheric Element
table. In other words,
Mind
is a form of tenuous
matter
(gas,
plasma
or
ether
) that can be
So when Keely says "All force is Mind Force" and then he harnessed this primal Mind Force in his machines we should investigate it further.
This concept has been extensively written about by
Blavatsky
,
Rudolf Steiner
,
Dr. H. Spencer Lewis
,
Quimby
,
Hubbard
,
Reich
and countless others of equal note. [See
Keelys Accomplishments
,
Mind Force the hidden Scalar Force
,
Natural Forces
]
The
mind force
herein referenced above is sometimes called "
Thinking
with the
Heart
" or
Whole Mind
[See
Universal Ground State
]. This is not the
split mind
of the
ego
or
intellect
which invariably leads one astray or into
error
.
Quarks
play an important and foundation role in electrical and chemical processes (
chemism
). This is vital to
SVP
because
Mind Substance
has to have chemical properties else how would (chemical or
molecular
) drugs effect
physiology
,
consciousness
equilibrium and diverse
psi phenomena
? Quarks also having a fundamental role in electrical phenomena tells us electrons are not all there is to consider in
electricity
(see
Daniel Pomerleau
). It is assumed then quarks and
gluons
are a part or portion of the
interetheric
(
celestial
) streams so often referred to by
Keely
which is the media or conveyor of
Mind Force
(
etheric
substances) demonstrated by so many exceptional people:
Mind Force is a pre-existing Natural Force
. It is further presumed the
endocrine system
operates on the
quark
and
photon
subdivisions
of
Mind
Substance
which would account for
psi phenomena
.
This revolutionary idea is explained by the
fact
that atoms (Keely's
atomic
subdivision
) are composed of
electrons
,
protons
and
neutrons
- (Keely's
interatomic
subdivision
). These three are composed of photons - (Keely's
etheric
subdivision
).
Photons
are composed of
quarks
- (Keely's
interetheric
subdivision
). Therefore
quarks
and
gluons
are the first level of
differentiation
of Undifferentiated
Mind Force
or Keely's
compound interetheric
subdivision
of
Mind
and
Force
. This
interetheric
level of
Mind
and
Matter
is where
thought
,
intuition
,
telepathy
,
remote viewing
and
clairvoyance
happens.
These unseen forces are the non-observable scalar forces that originate observable Newtonian effects.
This matrix of
matter
and
energy
shows how our
consciousness
is integral to everything that is and happens around us. [See
Subdivision
]


This table coordinates with the Etheric Elements table.
The
progression
of humanity can be seen in its discovery, development and use of
knowledge
paralleling these levels of
Matter
and
Energy
. Therefore human progress is a reflection of humanity's expansion or elevation of
Mind
,
Awareness
or
Consciousness
. These ages blend and overlap but as each is adapted into society leaps in development and use of tools and processes result in surges of general well being, commerce and societal expansions of
science
,
philosophy
and politics. As we can see from the above table humanity is on the cusp of another huge leap forward.
What this means in simple terms is while we use
electrons
to run our machinery and we are just now learning how to use
photons
in lasers and micro chips,
Keely
used
photons
,
quarks
and
gluons
(
thought
) to operate his machines over 100 years ago. He was a visionary of our age as were the early developers of interetherically operated
radionic
and
psychotronic
devices - not yet accepted into general
science
or society.
Dale Pond
, 03/21/10
"
This thermodynamical characteristic of living processes generally, is carried over from other forms of variously living and extinct species and human cultures. This general principle of all living process presently known to us, is a general law. That law is definable as a condition of progress from lower to higher modes of thermodynamics of all forms of life, as the fruit of this same set of terms. The universe, most clearly the human species, depends for the survival of existing and improved species on increase of the relative "energy-flux density" in the flow of various expressions of progress and upward-directed evolution of living processes.
"
Lyndon LaRouche
,
The Showdown has Begun
Mind Force Goes Mainstream
Boeing Psychic Lab
Defense Technical Information Center
Parapsychological Association
Index of Universities offering Education in Parapsychology
"Each of the three individual "atomic triplets" composing the intermolecule, is itself composed of three "interatoms". Each atom is surrounded by its own etheric envelope, is governed by the same mass action as in the first and second subdivisions, and has an oscillating frequency exceeding that of the first two, the molecular and intermolecular. The fundamental mode of vibration changes in the atomic subdivision to the harmonic, or true fifth of the mass chord.
[
ATOMIC THIRD SUBDIVISION
]


see Etheric Elements, Subdivision

"The properties of this subdivision, the atomic, are not known to science, except in its electric and magnetic manifestations, which are known to a small degree. It was only in perfecting the Trexar - the differentiated wire of silver, gold and platinum - that Keely discovered the Laws governing the association of the "atomic triplets". He found that compound negative vibration of their neutral centers causes antagonism by means of differentiation and that their attractive power of aggregation then becomes radiant force with great rotational velocity, which is sufficient to carry the radiant force beyond the inner one-third neutral volume of the sphere.
"Keely's researches lead him to believe Electricity to be but one of the forms of the atom, a "certain condensed form of atomic vibration," beneficial in mild flows and "destructive in its explosive positions." He advanced these ideas at the same time Maxwell's theory of the electromagnetic origin of light, heat and radiant energy, was being accepted by the scientific world as the very dictum of truth. Michelson's work on the isolation of electrons on oil drops has proved that Keely's ideas, held so absurd by the "scientists" of his time, were correct after all. "The electric current is the "first and second order" of the atomic vibration - a dual force - the flow of which is altogether too tenuous to displace any molecules. The highest conditions associated with Electricity come under the fourth descending order of sympathetic condensation, in the atomic subdivision, which is altogether too remote to take any direct part in Etheric disturbances."
[
Snell Manuscript
]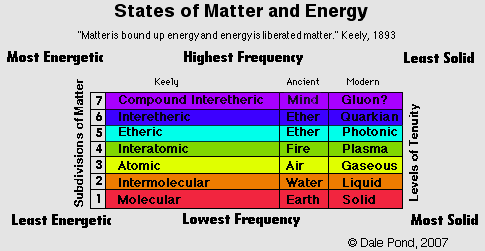 Figure 1.3 - Subdivisions of Matter and Energy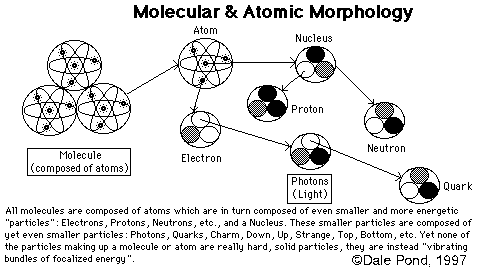 Figure 1.3.1 - Subdivisions of Matter and Energy according to Keely
All abnormal discordant aggregations in these resonating convolutions produce differentiation to concordant transmission; and according as these differentiations exist in volume, so the transmissions are discordantly transferred, producing antagonism to pure physical action. Thus, in motor ataxy, a differentiation of the minor thirds of the posterior parietal lobule produces the same condition between the retractors and extendors of the leg and foot, and thus the control of the proper movements is lost through this differentiation. The same truth can be universally applied to any of the cerebral convolutions that are in a state of differential harmony to the mass of immediate cerebral surroundings. Taking the cerebral condition of the whole mass as one, it is subservient to one general head centre; although as many neutrals are represented as there are convolutions. The introductory minors are controlled by the molecular; the next progressive third by the atomic; and the high third by the etheric. All these progressive links have their positive, negative, and neutral position. When we take into consideration the structural condition of the human brain, we ought not to be bewildered by the infinite variety of its sympathetic impulses, inasmuch as it unerringly proves the true philosophy that the mass-chords of such structures are governed by vibratory etheric flows. There is no structure whatever - animal, vegetable, or mineral - that is not built up from the cosmic ether. Certain orders of attractive vibration produce certain orders of structure; thus the infinite variety of effects; more especially in the cerebral organs. Discordance cannot exist in the molecule proper. Discordance in any mass is the result of differentiated groups induced by antagonistic chords, and any differentiated mass can be brought to a condition of harmony or equation by proper chord media, and an equated sympathy produced whether the mass be metal or brain.
[
Vibratory Physics - The Connecting Link between Mind and Matter
]
"In analyzing this
triple union
in its vibratory philosophy, I find the highest
order of perfection
in this
assimilative action
of Nature. The whole condition is
atomic
, and is the introductory one which has an
affinity
for
terrestrial centres
, uniting magnetically with the
Polar stream
, in other words, uniting with the
Polar stream
by
neutral affinity
. The magnetic or electric forces of the earth are thus kept in stable
equilibrium
by this
triune force
, and the chords of this force may be expressed as 1st, the
dominant
, 2nd, the
harmonic
, and 3rd, the
enharmonic
. The value of each is, one to the other, in the rates of figures, true
thirds
.
Eb
, -
transmissive chord
or
dominant
;
Ab
-
harmonic
;
Abb
-
enharmonic
. The unition of the two
prime thirds
is so rapid, when the
negative
and the
positive
conditions reach a certain
range of vibratory motion
, as to be compared to an
explosion
. During this
action
the
positive electric stream
is liberated, and immediately seeks its
neutral terrestrial centre
, or
centre of highest attraction
." [
True Science
]
See Also
---
369
ATOMIC THIRD SUBDIVISION
celestial thirds
clustered thirds
diatonic third
enharmonic third
Etheric Elements
Figure 11.01 - Octave composed of Equal Thirds and Triads
introductory third
Keelys Laws of Being
Keplers Third Law
Laws of Being
Major Third
Matter
Minor Third
negative thirds
Order
Part 14 - Keelys Mysterious Thirds Sixths and Ninths
Prime Third
Progressive Disintegration
Progressive Evolution
Progressive Science
progressive vibration
progressive
Subdivision
sympathetic thirds
Table 1 - Relations of Thirds see also
Table 1 - Relations of Thirds
Table 14.01 - All phrases in HyperVibes containing the term thirds
Table 14.02 - Neutral Thirds - Energy Radiates from Center - Force Contracts to Center
third element
Third Law of Thermodynamics
third octave
third subdivision
third
thirds
7.12 - Third
12.07 - Keelys Thirds Sixths and Ninths
13.28 - Differentiating Thirds
14.04 - Thirds as Currents
14.05 - Thirds as Differentiations
14.07 - Thirds in Magnetic Action
14.08 - Thirds as Assimilatives
14.10 - Thirds as Ratios within a Whole
14.28 - Thirds as Polar and Depolar Parameters
15.15 - Progressive Dissociation
15.15.05 - Progressive Association
16.08 - Polar Link in Thirds